February 6, 2019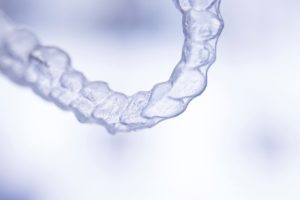 If you are tired of living with misaligned teeth but do not want to spend the money on orthodontics, home braces seem like the easy solution. DIY methods are nothing new as there are reports of people using rubber bands, paperclips, and other home objects to move their teeth. Now, it is easier than ever to get the results you want with mail-order kits. While you may align your teeth, you open the door to a lengthy list of potential complications that could cost you your teeth. Instead, it is better to eliminate the risks by visiting your dentist for Invisalign in Southlake.

Risk of At-Home Braces
Orthodontics involves much more than just moving your teeth. There is an art and science behind it to avoid causing damage to the teeth and their supporting structures. DIY options do not evaluate your oral health first to ensure you are a candidate for the treatments. As a result, you may have untreated gum disease or an issue with your underlying bone that could lead to devastating complications.
Both the American Dental Association and the American Association of Orthodontics has issued warnings against using at-home braces because x-rays are not taken to assess the oral skeletal structures. In addition, you are not regularly monitored by a supervising orthodontist throughout the course of the treatment. Both factors can have dire ramifications.
There have been extensive reports of irreparable damaged caused by a lack of supervision, which have resulted in tooth extractions, bite problems, and dangerous infections. Previous underlying issues that were not detected, like tooth decay or gum disease, can worsen if not corrected prior to starting orthodontic treatment.  Although mail-order braces may seem like the quick fix to get a straight smile, it could result in extensive costly procedures to repair the damages of:
Root resorption.
Gum disease issues.
Creation of more gaps.
Bite and jaw problems.
Damage to the gums.
Tooth loss.
Choose the Clear Choice
If you want a quick and convenient solution to get a straight smile, you can skip the risk of at-home braces. Invisalign uses a series of clear plastic aligners that your dentist in Southlake carefully crafts to meet your exact needs. After an extensive consultation and under their supervision, your teeth are gradually moved into position using a virtually undetectable treatment. On average, it takes about 12 months to complete your series of aligners.
You can safely and effectively align your teeth and bite to invest in your oral health and your confidence with the expertise of your dentist.
About Dr. Preetha Thomas
Dr. Preetha Thomas not only earned her dental degree but has also furthered her training in maxillofacial oral surgery and oral pathology. She has earned her Master in Orthodontics and Dentofacial Orthopedics. Supported by extensive qualifications and experience, Dr. Thomas provides the individualized solutions you need to align your teeth and bite for a beautiful, functional smile. If you are ready to correct your alignment concerns, contact Enclave Dental today to schedule a consultation.
Comments Off on Skip the Risks of At-Home Braces with Invisalign in Southlake
No Comments
No comments yet.
RSS feed for comments on this post.
Sorry, the comment form is closed at this time.